Having a birth doula has officially entered the cultural zeitgeist. A doula is a non-medical companion who can support clients physically and emotionally throughout childbirth. One of the leaders in this space is Carson Meyer. Meyer is a powerhouse who has worked with a range of notables from Gigi Hadid to Mandy Moore. She's also the founder of C & The Moon, a luxury non-toxic beauty company that makes a body scrub and body oil that will quite literally transform your skin. Meyer doesn't gatekeep, she openly shares her wisdom, favorite products and tips with her clients and the community around her. We sat down with her to chat about stepping into motherhood, essential advice for others and of course, her favorite Goldie tees.
What was it like giving birth after practicing as a doula for so many years?
Giving birth was wild! It was the hardest thing I've ever done but the most rewarding magnificent experience. Being a doula for years before becoming a mother myself prepared me in so many ways and I am forever grateful for each and every client who taught me so much about motherhood along the way. I felt as prepared as I could be and at the same time it was unlike anything I could have imagined. After witnessing so many different births I knew that giving birth at home was very important to me and a choice I never questioned for a second. My community of birthworker friends and colleagues were so supportive of me in my pregnancy and postpartum. My hope for every mama is that they too have access to that kind of community, knowledge and support.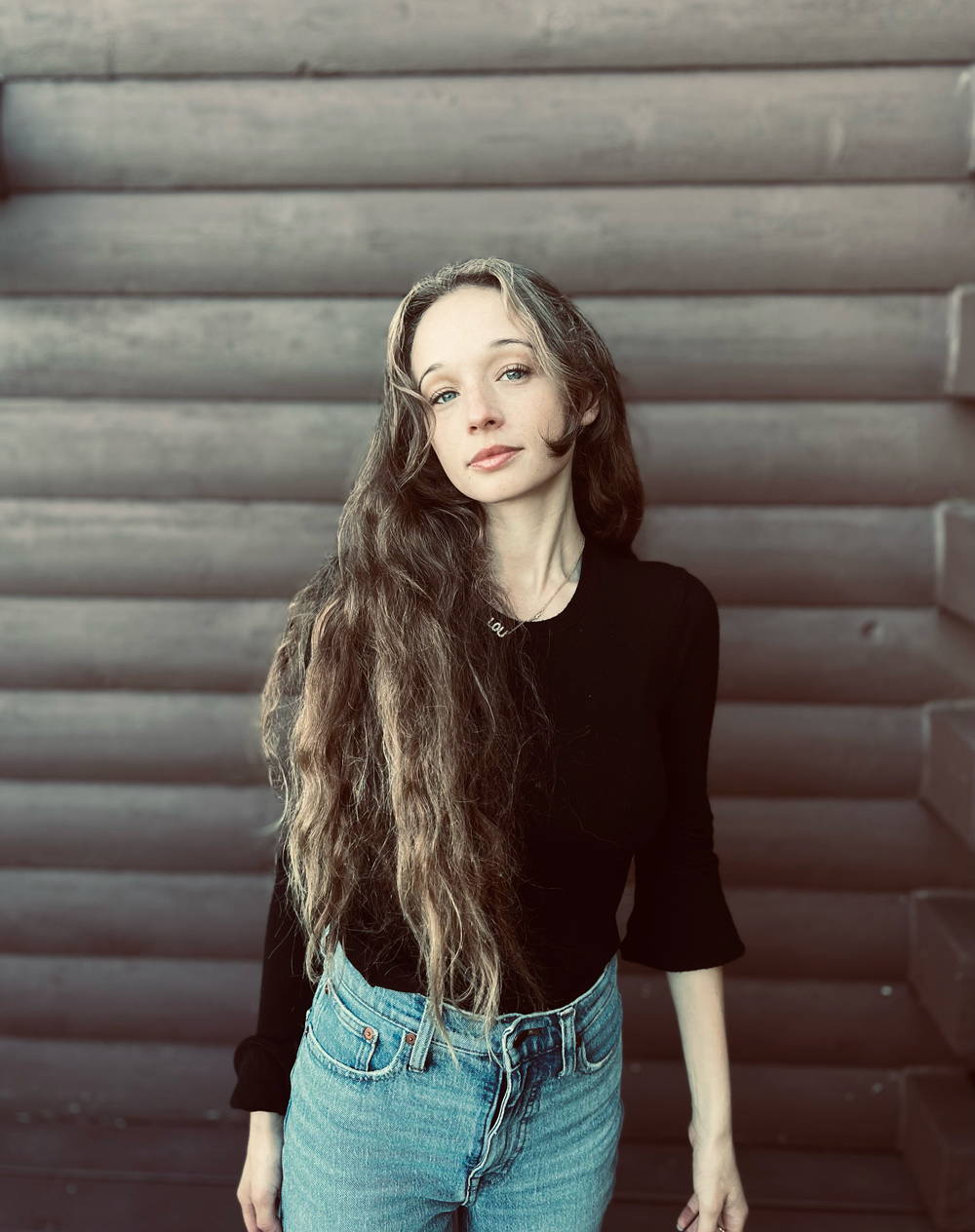 What is your essential advice for new moms?
Find a community of nurturing moms and set up a strong support system so that you feel held in this major life transition. Nourishing your body and mind through good nutrition will also have a big impact on how you feel postpartum. Most importantly, always follow your intuition and do what is best for your family without paying mind to what others think.
What is your favorite daily uniform?
I am usually in a flowy dress or overalls and a t-shirt
What is your current self care routine?
Yoga 3x a week, bathing with C & The Moon, Red light therapy and massage when I can!
What is your favorite Goldie tee?
I am loving the ribbed collection with bell sleeves.