Meet Alexa Gray, the unstoppable force behind Goldie Tees' marketing team. Her unwavering passion, creativity, and wisdom have been instrumental in taking the company to new heights. Alexa is also a fearless advocate for breast cancer awareness and has lent her support to The Fondle Project. In a touching display of vulnerability, Alexa opens up about the heartbreaking loss of her mother to breast cancer and shares her journey of inspiration and support to those who may be facing similar challenges. Her courageous spirit is a testament to the power of resilience and hope in the face of adversity. Let's all take a moment to applaud Alexa and her invaluable contribution to breast cancer awareness.
Unleashing the Power of Vulnerability: An Inspirational Interview with Alexa Gray, Marketing Director at Goldie Tees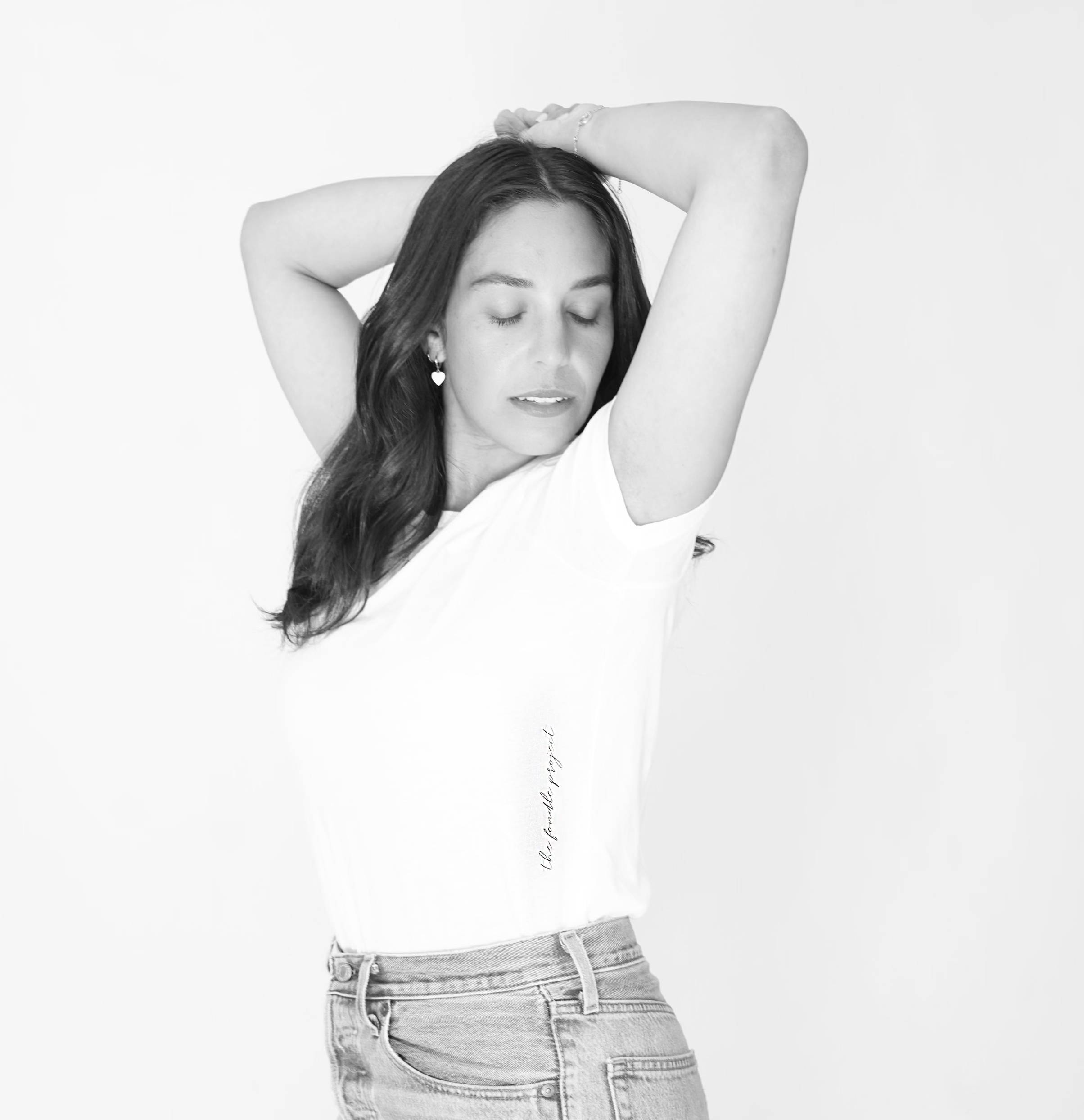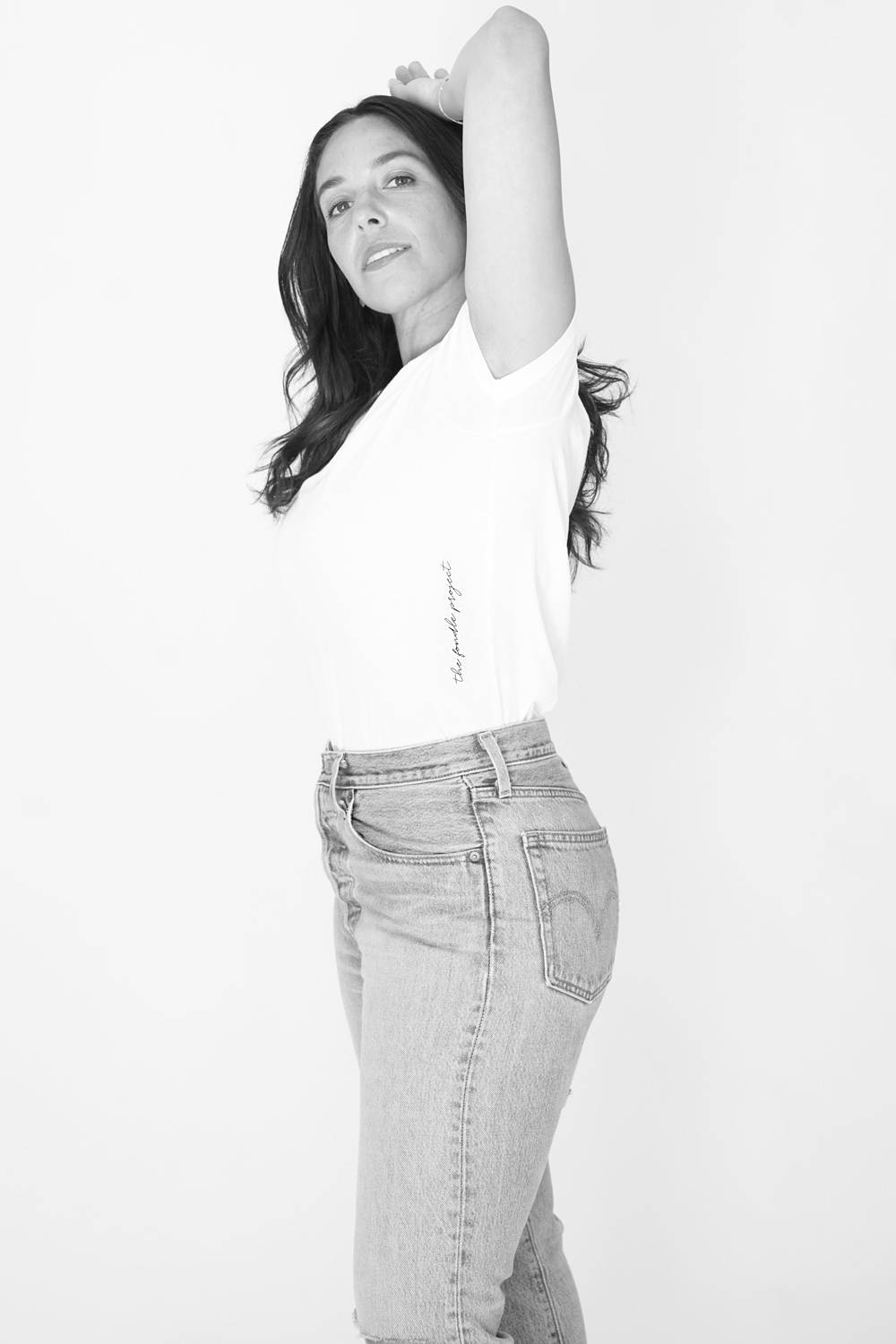 In light of your experience with your mother's battle with cancer, have you altered the way you treat yourself or care for your body?
I am dedicated to self-love, healing, and nutrition. Unresolved trauma and emotions can impact the body, so I prioritize daily practices to release them. I find meditation, EFT with Brad Yates (emotional freedom technique), The Class by Taryn Toomey, and journaling beneficial. For nutrition, I worked with renowned nutritionist Kristin Dahl. I am working on healing my sugar addiction and focus on drinking clean spring water, eating whole seasonal foods, and reducing seed oil consumption. Detoxification is crucial due to environmental toxins. Taking clays like zeolite and engaging in daily sweating or sauna sessions are essential for preventive care.
Grief can be an incredibly challenging experience. Can you share some of the ways you've found to support yourself through the grieving process?
I had the privilege of working with a grief therapist and a death doula before my mother's passing, which proved invaluable in preparing me for the experience. While initially hesitant to face the harsh reality, I received tremendous assistance, healing, and support, allowing me to establish a profound connection with the formless energy and enduring bond I share with my mother. Moreover, I granted myself permission to fully express my emotions and shed tears whenever the waves of grief emerged, openly sharing my feelings with those around me, who graciously offered their unwavering support.
What was it like to model for The Fondle Project? And more importantly, what does this project signify for you personally?
It was an incredibly meaningful experience to be a part of this project as a model. This opportunity aligned perfectly with my personal journey towards confidence and self-love, allowing me to showcase the transformative power of embracing my body. Donning the Goldie tee, I felt a profound sense of empowerment, radiating from within. As someone who has experienced the loss of a mother, I stand proud to declare that I have discovered joy and illumination on the other side. It is my heartfelt desire to inspire others with the understanding that, regardless of life's challenges, love and healing are always within reach.
What advice do you have for daughters of mothers with cancer, and what steps can they take to ensure they're taking the best possible care of themselves throughout the journey?
There is an undeniable importance in cherishing and investing in genuine, quality time together. These moments are truly precious, for they cannot be reclaimed once gone. It requires consciously putting aside distractions, immersing ourselves fully in the present, and actively engaging in meaningful conversations and shared activities that create lasting memories. Capturing these treasured memories and moments through documentation can prove to be invaluable in the future. Moreover, the act of writing heartfelt letters expressing our deep love and affection towards one another serves as a beautiful way to perpetuate that radiant energy, ensuring its perpetual existence.