Spring cleaning is on the horizon and decluttering is top of mind. We sat down with professional organizer, Claire Haskell, to teach us her expert tips and tricks to help guide us through and build our dream closet.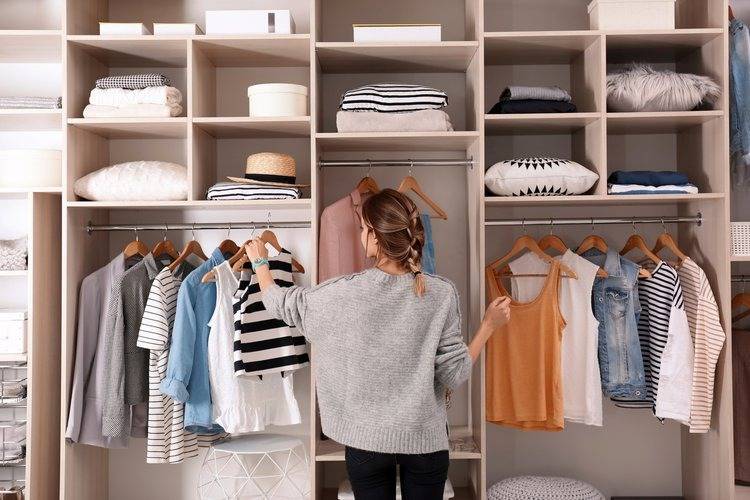 "When you get rid of the items you never use, you'll feel a sense of clearing in your space."
How do you know when it's time to clean out your closet?

If your hangers are smashed together, where it feels like you're fighting with your clothes, tell yourself, "it's time to clean out my closet." Cleaning it out can feel like an overwhelming task, but your closet shouldn't feel like a burden. I recommend that clients clean out their closets every 4 to 6 months. When you get rid of the items you never use, you'll feel a sense of clearing in your space.

Where should you start when first cleaning out your closet?

The first step is to reduce the amount of stuff you have by taking everything out of the closet. Grouping clothing in 2 piles: love or toss.

Ask yourself these questions:

Do I really need or want it?
Do I even like it?
Have I used this in the last year?
Would I buy it today? If it broke, would I immediately replace it?
Is this a quality item?
Would I keep it if it were originally free?
What is the worst thing that could happen if I got rid of it?
Am I only keeping it "in case" I need it someday?
Is it a duplicate?
When will I use it again? And will I remember that I have it?

What is your philosophy on closet organization?
The main philosophy here is to examine each item and only keep the items that you love and that make you look and feel good. When it comes to my organization, I find that simple is always best, or should I say less is always more: reduce, categorize, maintain.
What are your favorite organizational items?
I would say when working in a closet. My 4 top favorite items while working with my clients would be non-slip slim wood hangers, sustainable baskets for accessories or off-season wear to give shelves a cleaner look. Stackable shoe rack and, lastly, acrylic shelving dividers.
Owner of Clutterfree By Claire, Claire Haskell has a passion for Architecture and interior design, organization & function into every project. Originally from Orange County, but has called Los Angeles home for the past 10 years. Adores her husband and 2 kids. Certified Professional KONMARI and NAPO certified and love to transform homes and lives with her gifts. Finds peace in helping others become organized.