Valentine's Day Perfect Pair
Jewelry and basics go hand in hand – it's the perfect addition to any outfit. This month (and with Valentine's Day around the corner) we're crushing on Shylee Rose Jewelry. We carry Shylee at our store in Sag Harbor and are obsessed with all of her hand-crafted, California-cool jewels. They're exquisite pieces you'll want to make part of your everyday uniform to take your Goldie look to the next level. We interviewed the owner of Shylee Rose, Erees Beyda, on her styling tips and tricks that inspire us with her "no rules in jewelry" philosophy.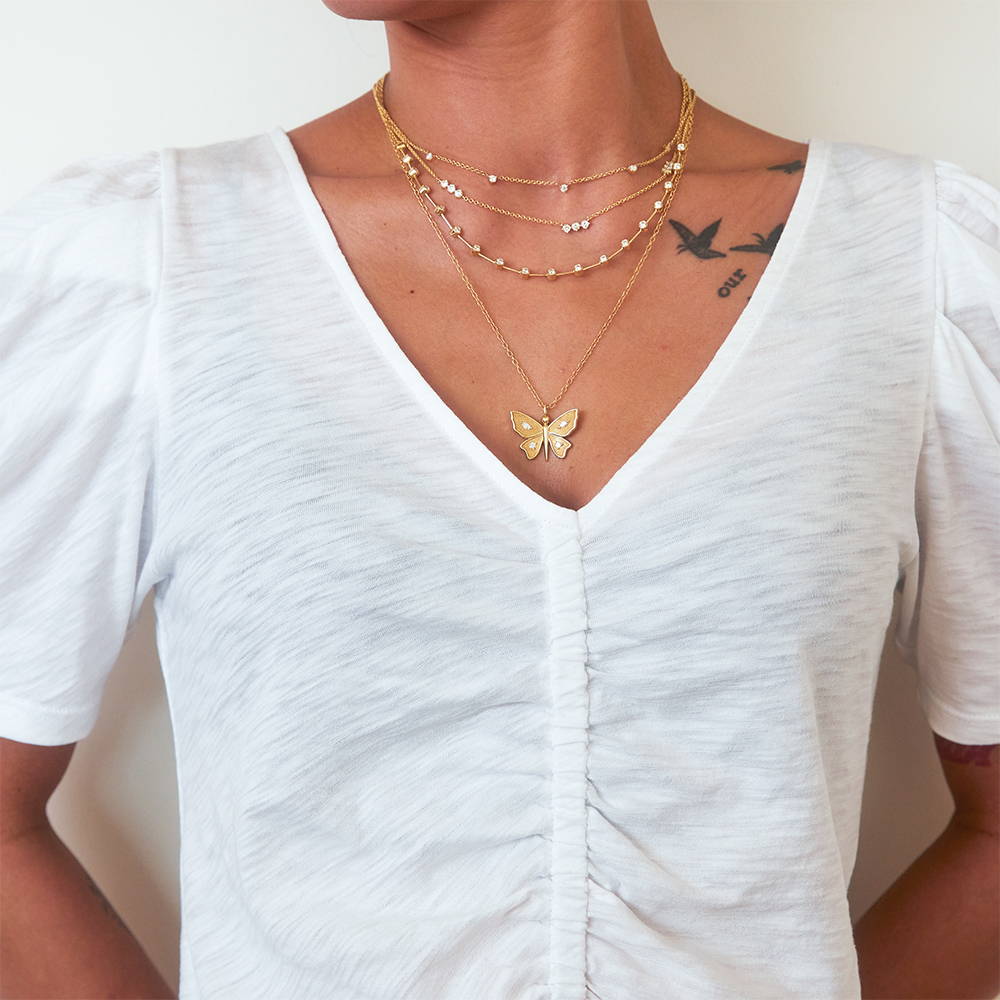 Soureya is wearing the Dutchess Goldie Tee and the Large Butterfly Necklace, 18 Diamond Bezel Necklace by SRJ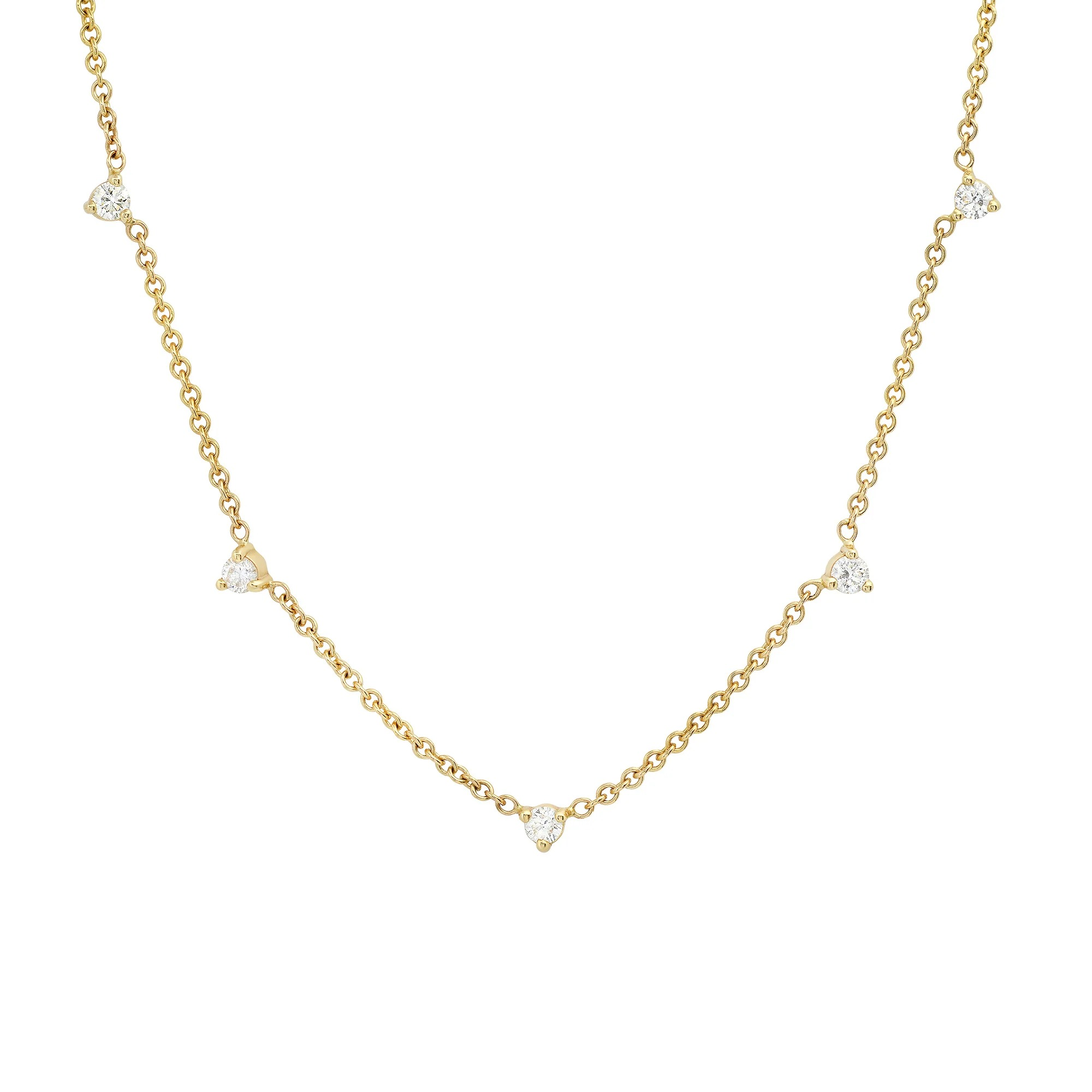 What is your philosophy on styling jewelry with a basic tee?
It all depends on where you're going, what you're doing, and your comfort zone. You can make a look super simple or layer for something edgy. Everything depends on your comfort zone, but always remember there are no rules in layering jewelry! Currently loving the 5 Floating Diamond Necklace, Jumbo Link Necklace, Miami Cuban Necklace and the Open Link Necklace.

Do you believe in mixing metals?
Of course, I love mixing rose gold and yellow gold, they complement each other so well. White gold is harder to mix, but I don't mind it.

What's your daily uniform?
I'm a jeans and a t-shirt girl and basically revolve my outfits around my sneakers… my jewelry pretty much stays the same for the daytime. Currently wearing the Love Necklaces and the Extra Open Link.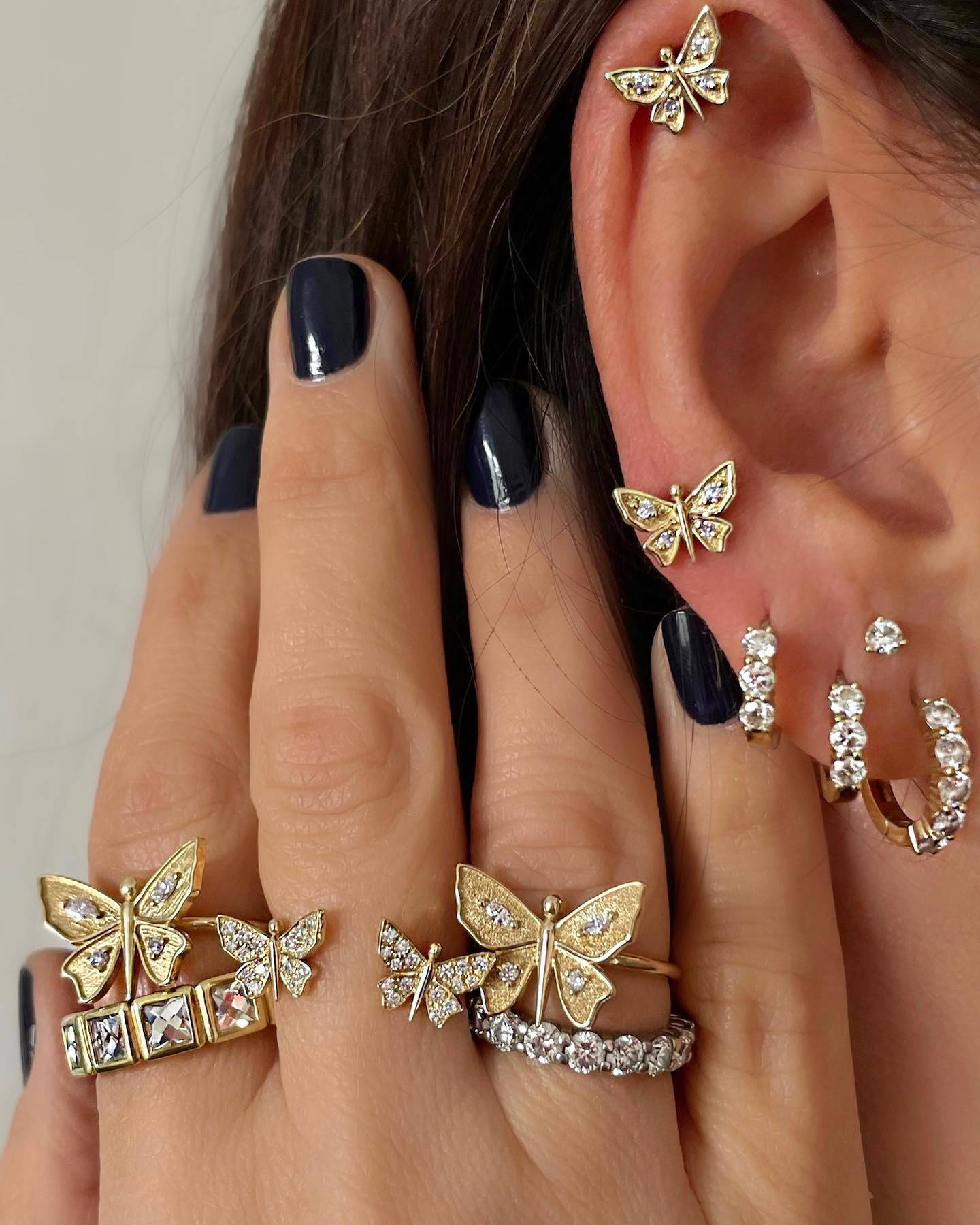 What's the best way to stack jewelry?
Mix a simple piece and statement piece, you can't go wrong! Also love an ear stack with hoops, huggies, and studs! Currently loving the Big Mama Hoops, the Bezel Diamond Hoops, the 4 Diamond Dangle Stud Earrings, the 4 Marquise Diamond Huggies, the Emerald Domed Ring, the Wide Cobra Necklace, the Marquise Diamond Ring, and the 3 Floating Diamond Necklace.
Founded in 2003 by Los Angeles native, Erees Beyda, Shylee Rose Jewelry combines elegance and edge to create a timeless line of sophisticated style.
With years of experience as a stylist for one of LA's most successful fashion boutiques, Beyda always felt something was missing when it came to finishing a client's perfect look. Inspired by her California roots, Beyda set out to create a collection of simplistic yet statement-worthy styles meant for layering that would provide that final touch of feminine, chic, classic and modern. With a "no rules in jewelry" motto, Beyda's philosophy of the more layers the better is clearly evident throughout her intricate designs